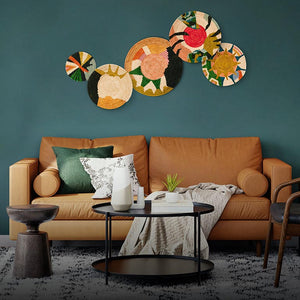 Wall Statements for
the Thoughtful Home
Shop Decor, Gifts & Accessories
How Our Wall Statement Sets Work
Kazi wall statements are easy to arrange and hang yourself in moments. Here's how.
How it Works
Free U.S. Shipping
over $40
Design Advice
by appointment
Free U.S. Returns
within 30 days
Satisfaction
Guarantee
Guide and Hanging Supplies Included
Woven Together
Skilled African Women Weave Our Creations and Forever Change Their Worlds.
When we pay fair hourly wages to skilled artisans who create our original natural woven products in the safety of their own homes, their sustainable income flow has a four-fold positive economic impact on their communities.
It feels great to be loved. And to know it's for a good reason.
"A sophisticated backdrop for business calls but a casual cozy feel that works for my bedroom décor as well."
Kate L.
"The pictures don't even do it justice, the pictures are nice but this is amazing!"
Lindsay R.
"It is an opportunity to welcome people into our house and create a statement piece people will want to know more about."
Donovan M.