Designing for a
Sustainable Marketplace
Skilled African Women Weave Our Creations and Forever Change Their Worlds.
When we pay fair hourly wages to skilled artisans who create our original natural woven products in the safety of their own homes, their sustainable income flow has a four-fold positive economic impact on their communities.
It Starts With Opportunity
We find skilled artisans, or a person eager to be trained in the art of weaving facing limited or no employment options. These artisans come together to form cooperatives with the help of Kazi. We provide training and support along the way. Each cooperative has an opportunity for upward movement into leadership positions supported through brand-sponsored training. This training includes fundamentals for fair election-based appointments to lead roles within the community. Appointees are trained with a clear code of conduct to maintain a high level of transparency and accountability and their cooperative is officially registered within the local government. 
It Thrives By Respecting Local Culture and Norms
We study the cultural context and understand the challenges of artisan's everyday living to sustainably operationalize our supply chain. Our findings have confidently concluded that made in the home is best and that access to mobile phone technology, solar lighting and equitable relationships removes barriers and increases opportunities. 
And It Works Because of Fair Pay and Measurable Sustained Economic Change
We pay weavers above board so they too contribute to their growing economy. Our business model focuses on regular, consistent orders that keep artisan's employed long-term. We pay a fair wage that facilitates an artisan's upward movement into an economic position where they can save, invest and move on from weaving into even greater opportunities that have resulted from a stable production marketplace. Together, weavers to lay a stable and critical foundation for a long-term marketplace which is a understandable source of community pride.
94% of our artisans have purchased livestock or land as an investment.
​​96% of our artisan's children have or are attending primary school.
88% of our artisans have and use savings accounts.
Our artisans are able to save 10% of their income or more.
But what is a fair wage?
Our fair wage is set looking at three things - the value of time and materials, the opportunity cost of doing something else and the cost of living.  We're working to ensure that women agree this is the best wage opportunity for them, helping them not only meet their basic needs and their family's and overcome poverty but save 10% of their income by year 3.
In the most basic sense, a fair wage is reasonable compensation for the type of work done. That leads to the question, what is reasonable? In order to turn a profit, many companies let the free market determine how much something should cost and, subsequently, how much workers should be paid. 
For Kazi, we determine fair wages for our artisans very differently and more goes into it than you might expect. We have our own fair wage calculator but haven't only used our own standard, we've partnered with Nest, a non-profit artisan advocacy organization dedicated to creating transparency and expanding artisans visibility, rights and marketplaces.
Kazi products in Rwanda, Uganda and Ghana all carry the Nest Seal - the only certification measuring social compliance exclusively within informal supply chains where handcrafted products are produced.   It's unique and first of its kind and audits and measures everything from how wages are calculated and ensuring payment to what materials are used, how they are used, and how they impact both people and the planet ensuring of traceability, fair wages, and sustainability along the supply chain.
Thoughtfully Designed Products Need a Thoughtfully Designed Process
As a purpose-driven company, we factor in our weavers' needs first before calculating product pricing. When partnering to design this business model, I lived with artisans in rural villages to better understand their lifestyles, so our company could make sure wages meet their needs accurately, and then some. This is also achieved through strategic cooperatives that serve much like the unions we know in the US.
A Formula for Upward Movement
Our well-governed formula to calculate income looks at several criteria that benefit our artisans. This includes autonomy, consistency, cooperation, cultural relevance, and transparency. Here's a breakdown on how each is important individually and exponentially when combined.
"In the most basic sense, a fair wage is reasonable compensation for the type of work done. In our case, it takes into consideration their economic conditions ensuring it's meeting their needs and allowing them to save and invest. Most importantly, it comes with consent, an agreement that it's fair and superior to any alternative income in the local market or anywhere else."
Alicia Wallace
Co-Founder & COO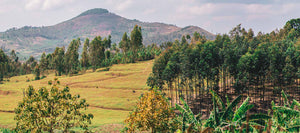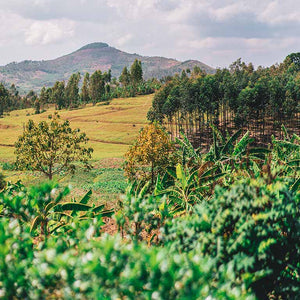 "In order to create regional change, it is vital that artisans work toward financial independence. A system that provides support creates a pathway out of poverty instead of creating dependence."
Alicia Wallace
Co-Founder & COO
Autonomy
We pay artisans a wage high enough that it yields savings.
Then, they can successfully use these funds to support their dependents while also investing and putting away money for their future. 
We give them tools to ensure they create a pathway out of being weavers.
This includes training in business and financial management as well as leadership. 
We offer assistance for artisans to find opportunities that increase their income and diversify their investments.
"Artisans can count on a regular income that does not widely fluctuate from one day to the next."
Greg Stone
Co-Founder & CEO
Consistency
We've designed our business to generate regular and consistent orders.
When artisans know how much money they regularly make they more effectively budget.
We support wealth management 101.
Working with Kazi generates regular income so we support with teaching the basics of financial planning.
We were WFH before it was trending.
Artisans work from home so they remain a dependable source of stability for their children and communities.
"Determining a fair wage starts with our cooperatives. These organized groups function like unions: each person has a voice and there is a collective benefit for each artisan in the group."
Alicia Wallace
Co-Founder & COO
Cooperation
Cooperatives function as safety nets providing local, peer-to-peer accountability.
They ensure healthy, productive leadership that looks out for the well-being of all cooperative members equally. 
Cooperatives are registered with the local government.
So artisans have formalized and recognized jobs that contribute to the country's growth.  
They know the value of their time.Most importantly, artisans have negotiating power.
"Each person in each village in each country brings something unique to the table. Their work is not a one-size-fits-all model."
Greg Stone
Co-Founder & CEO
Cultural Relevance
We study cultural context.
Gaining a better understanding of the unique challenges of everyday living to then sustainably operationalize our supply chain.
Artisans determine what working conditions best suit their lifestyles.
We adapt to them (not the other way around).
We know the supply chain. 
Understanding where raw materials come from and who is involved in their production. 
"We are an open book which provides reassurance to our artisans and their communities. Our commitment to transparency holds us accountable for the difference we strive to make."
Alicia Wallace
Co-Founder & COO
Transparency
We bring in third parties that audit our business
And outside perspectives that hold us to the highest of standards and teaches us how to be better. 
We pay weavers above board
So they contribute to their nation's growing economy.
We maintain a fair work environment
Ensuring each of our cooperatives upholds its respective code of conduct, that wages are published publicly for all to see (cutting out any middlemen), and training leaders.
We maintain our NEST Seal
The highest standard for assessing artisan homeworker production and supply chains.  
"Artisans are the center of community economic development. Economically empowering artisans has regional social impact. Our artisans increase productivity and employment in eight areas: education, healthcare, housing, banking, materials, food, farming, and others."
Modeste Shumbusho
Country Director, Rwanda
The Reality and Connection to Our Purpose
With a population in excess of 1 billion and an underemployment rate as high as 80-96%, Sub-Saharan Africa is confronted with an unemployment crisis that has kept much of the continent in poverty over the past century. With few living-wage jobs available, we don't just see a problem to be solved; we see an opportunity for countless people to find meaningful work and make dignified contributions to their communities.