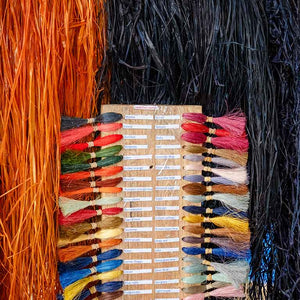 Making a Statement with Sustainable, Natural, Eco-Protective Fibers
We Walk a Green Path to Product Perfection
We use raw natural fibers to make our pieces and we know where each and every strand and strip comes from and what it goes through before it is in your hands. Whether we're buying from reputable sources or growing our own care for the environment and quality are our top concerns. We harvest and work with materials responsibly to protect people and the planet. Our operations are considered as a model example for others by the Climate Partner organization.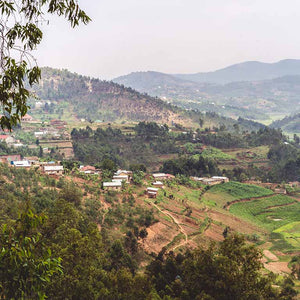 Designed to Bring the
Beauty of Nature
to Your Walls
Meet the Materials
We use three superstar materials to bring our pieces to life. The material we choose is always directly related to our fashion forecasts in consideration of the best ways to bring a mood or trend to life. 
The Shining Star
Sisal
Rwanda
This fiber, born from an agave plant, is like unicorn hair in its raw form. Given its high sheen and decided personality, we use material to bring high contrast, vibrant and high clarity color trends to life. We use all organic dyes to achieve colors which are brilliant and sharp. Bringing a sisal statement into your home adds a smooth, silken shine and definitive color to any space.
The warm, amiable friend
Raffia
Uganda and Tanzania
Raffia, a product of the palm-like Busso plant, is naturally tan and ribbon-like adding a warming base and texture to Kazi pieces. When earthy, "powdery" or raw trends are present Raffia is our go-to to meet the trend, again employing only organic dyeing methods. When brought into a home our Raffia pieces and collections add a comfortable, hygge mood to the space, pairing well with most others design textiles.
The rustic beauty
Elephant Grass
Ghana
Growing exceptionally tall in dense groupings, this straw-like, yet flexible material, is used in our most rustic and raw pieces or elements of a piece where we're looking to add contrasting texture. Growing more and more in popularity, this material brings nature indoors by twisting and weaving the wildness of nature into beautifully imperfect pieces that feel at home in rustic, farm and cozy-casual decor settings.